PRESIDENT & MANAGING BROKER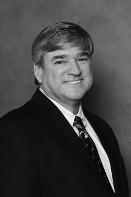 Monmouth College

Member IREM 1977

Licensed Real Estate Broker - IL, IN, CO
James A. Hopkins, founded Real Estate Consultants in Illinois, LLC and Real Estate Consultants of Colorado, LLC, serving as President and Chief Executive Officer for both companies.
As a 40 year veteran of commercial real estate, Jim provides his consult and expertise in commercial real estate development, asset re-positioning, and sales and leasing consultation with a lifetime sales volume in excess of one billion dollars.
As Employing Broker for REC-Colorado, Jim co-directs a select staff of JDs and MBAs who are dedicated to presenting a seamless delivery of buyer and tenant representation services throughout the state of Colorado and beyond as they work with investors at local, regional and national levels to develop and/or grow their real estate portfolios.
As Managing Broker for REC-Illinois, Jim directs a seasoned staff of commercial real estate professionals who present a full menu of services including sales, leasing, finance, relocation, expansion, acquisition and buyer and tenant representation throughout the Midwest.
Prior to Real Estate Consultants, Jim worked with CNA Insurance in the Real Estate Division where he serviced the company's billion dollar real estate portfolio. Before CNA, Jim served as Area Supervisor of Real Estate for the Illinois Central Gulf Railroad, managing sales, leasing and appraisal of railroad-owned land and buildings as well as acquisition of right-of-way as required for railroad use.