BROKER &SENIOR VICE PRESIDENT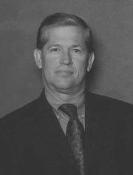 Southern Illinois University

Licensed Real Estate Broker - IL
Frank R. Bedo. Broker serves as Senior Vice President to Real Estate Consultants of Illinois, LLC. Frank's more than 35 years in commercial real estate presents an impressive portfolio of sales, leasing, and asset management accomplishments.
Frank's commercial real estate assignments have necessitated travel across the United States andCanada and encompassed hundreds of sales and lease deals. Frank's expertise in demographic analysis and site survey brought about a specialized opportunity to develop REC's Corporate Real Estate Division which provides customized services to major corporate retail chains throughout the Midwest region of the United States.
REC Corporate Real Estate Division has worked in unison with Cassidy Turley since 1995 to provide client solutions that address the objectives for growth and expansion of Fortune 500 clients throughout the Chicago suburbs.
REC provides corporate services to major corporate clientele - America's Best Contacts & Eyeglasses, National Vision, Inc., Benjamin Moore Paints, Dollar General, Edward Jones Investments, Red Mango Frozen Yogurt, UPS, Prime Lending and more.